If I was close to this supermarket, I'd be a Daily Customer wearing my MEGA Hat!
Quote:

Grocery store owner defends controversial 'political' coupon mailer, says he's not a racist
He is Not A Racist.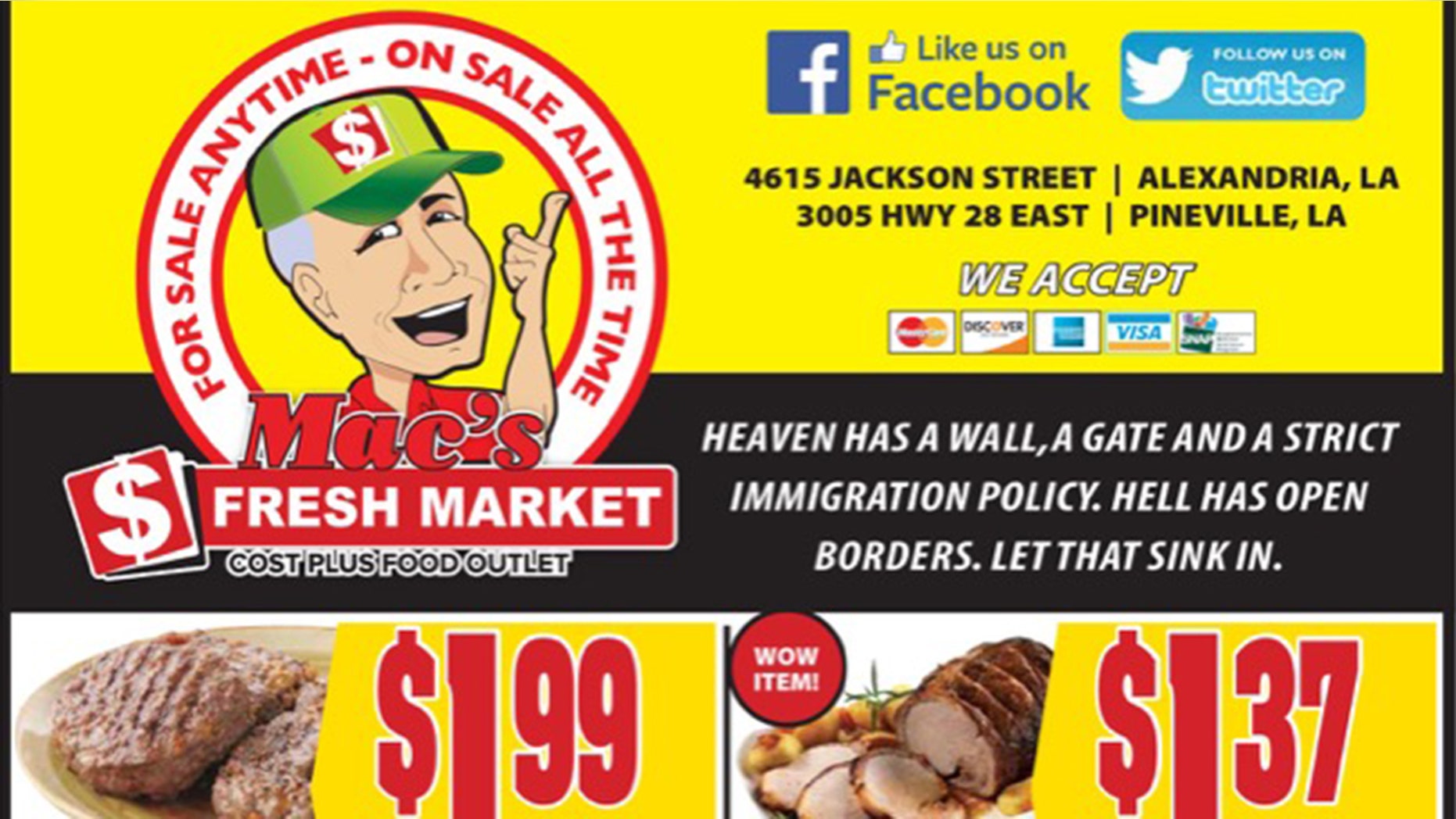 Quote:A Southern grocery store chain is facing backlash online after including a controversial blurb in its latest weekly ad that the owner acknowledges is "political."



Mac's Fresh Market, with locations in Louisiana, Arkansas and Mississippi, shared a photo of the savings circular on its Facebook page and website. At the top of the ad is the quote drawing so much attention: "Heaven has a wall, a gate and a strict immigration policy. Hell has open borders. Let that sink in."


Dozens of people have since called out the store for the circular, with some calling it "disgusting" message, vowing to no longer shop there.
Source
Read the rest of the Uniformed and Low IQ'd Sheeples comments in the article.
These Low IQ people need to read our Laws on Immigration.
It's not hard and actually we are one of the very few Nations in the World without a Wall on its border.
Once A Rogue, Always A Rogue!