Explanation: Thanks to CoVid-19's appearance recently upon the world at large and a greater than normal awareness of biological hazards has manifested itself ... I therefor, have become aware of an
ancient contagion that plagues us all and nobody is immune to it!

It can make us 
SICK!

And It can even
KILL!

Personal Disclosure: ...
So, I'm just saying be careful out there ok.  
You just don't know what you will pick up and transmit!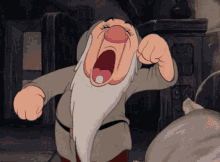 Stay healthy my fellow rogues!