10-17-2018, 02:23 AM (This post was last modified: 10-17-2018, 02:24 AM by Mystic Wanderer.)
This is really weird.  Cannot say I have EVER seen or heard of a purple sky.  

This was filmed on October 13, after Hurricane Michael moved through the area.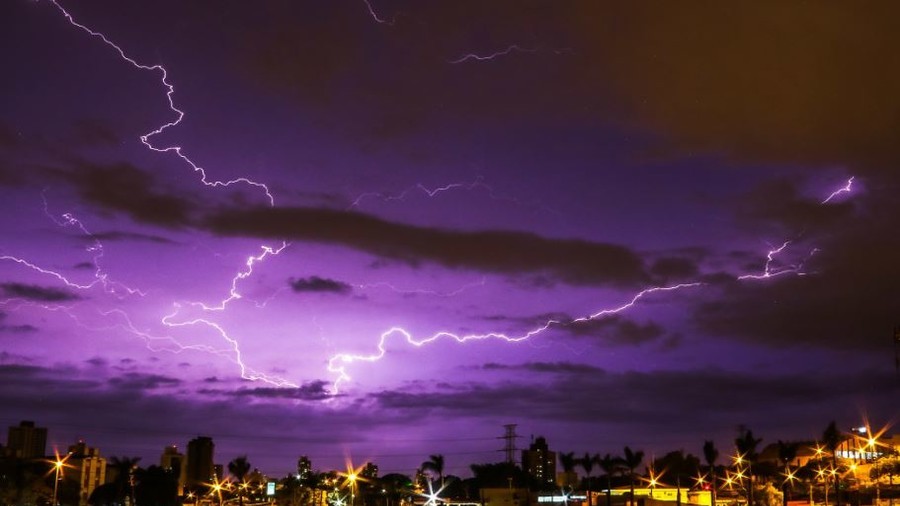 I am sure there is a good scientific reason behind this, but why have we not seen this before now?  Were there certain chemicals that Hurricane Michael produced in the atmosphere?  Maybe some of that weaponized weather technology they used to create it?
Hmmm...  

  Very odd.
Quote:An Ohio motorist has filmed the night sky appearing to glow a magnificent electric purple over the city of Cleveland. The bizarre celestial light has left many struggling to explain the strange phenomenon.

Captured by Youtube user Jbreez216 as he was driving around Cleveland, the footage depicts a strange hue above the city. Completely freaked out by what he is seeing, the eyewitness puts his camera out the window of his moving vehicle to prove it's not a trick reflection on the windscreen.



"Look at the sky, why is it purple like that?"

the motorist says in the video.

"That's crazy. I thought it was my [window] tint for a second but… that's out the window. That's crazy."



Filmed on October 13, after Hurricane Michael struck the state, it's almost certain the bizarre light was caused by the weather. However, a definitive reason has yet to be settled on by shocked viewers, and many theories are circulating online. Some claimed that the strange coloring was a result of peculiar happenings in space or even a portent of a biblical, end-of-days event.
Watch a video on the source page:  
Linky