Senona (known as snarky412 from her ATS days) one of the 5 Founders of Rogue-Nation3.
She was a member of ATS back when I was and she seen the abuse I was taking from many Exalted Members and two Mods at ATS because of the way I structured a sentence.
I was told by one female member there to go back to China, I was Too Stupid to be there and another Female made reference that my husband wasn't Man Enough To marry an American Woman!
Well, Snarky412 came to my rescue and used words that at the time I did not have in my Vocabulary, (I Do Now) and was issued a Time-Out or something for sticking up for me and putting those Snotty Bitches in their Place.
We have been friends every since.
I now use my Mandarin Chinese Translator to English, even this was wrote in Mandarin first.
This morning I received an email from Senona, we keep in contact often and I always ask for updates on Jim (her husband) and her job.
OKay, this morning Senona Email:
Quote:I just lost my Jim shortly after midnight.




Yesterday (Thursday) was the only day I did not get to visit him due to car trouble.





And that night, -- early Friday morning--  at 12:20am just past midnight, Jim passed over and left this world. 





Truly a great Man, my best friend and wonderful lover, Jim has left a big hole in my heart.





But he is no longer suffering and for that, I am grateful.






My tears however, keep coming. Hopefully soon, they will stop. 






Thanks for always keeping Jim in your prayers. I really appreciate it. 
Jim from Rick and Myself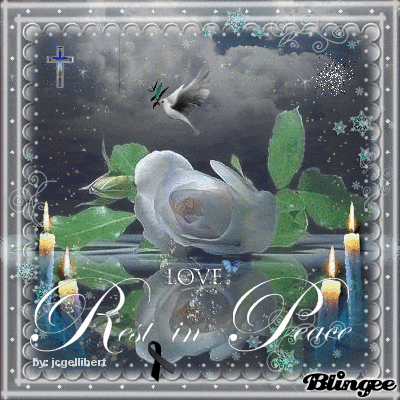 Senona You know how We Feel about you and your loss.
 Come back to us here when you feel you are ready, you well always have your Family here to talk to and Lean On.
Senona will be leaving to spend a few days at her sister's home and there is No Real Internet there she said.
Once A Rogue, Always A Rogue!