10-17-2020, 12:29 AM
During the Senate hearings it looks like Democrats maintained their hypocrisies all flags a-flying !!
Questions from Democrats yielded 78 interruptions !!
They all did lots of fast talking too in attempts to throw Judge Barrett off track.
It all failed as she ripped through 99.9% of their crap.
She did it all without ever taking a note or looking at any material (in fact she never brought any material with her) !!
What ? How could one Woman Judge beat 10 of the most notorious angry Democrats ? 

Democrats soon became corned beef hash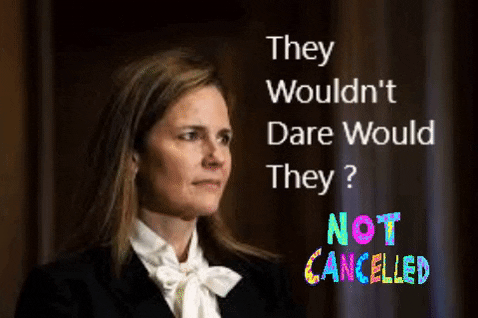 Quote:Democratic senators interrupted Supreme Court nominee Amy Coney Barrett 78 times during her confirmation hearings, according to the Republican National Committee.

President Donald Trump's Supreme Court nominee was interrupted 78 times throughout the hearings, RNC Chair Ronna McDaniel announced Friday morning.

McDaniel claimed that these interruptions were met with "zero cries of sexism or 'mansplaining,' from the media," a comment that harkens to media criticisms that Vice President Mike Pence "mansplained" to Democratic California Sen. Kamala Harris during the vice presidential debate.


Here's How Many Times Democrats Interrupted Amy Coney Barrett During Her Confirmation Hearings


LINK-->  Here's How Many Times Democrats Interrupted Amy Coney Barrett During Her Confirmation Hearings