I heard all over the internet news outlets that the President Trumps 4th of July event was going to be a Disaster and No One was going to show up.
Quote:

Media Predictions of "Tiny Crowd" For Trump July 4 Speech Proven Spectacularly Wrong


  The were Wrong!!!! 

Quote:An Independent article titled 'Trump officials 'fear embarrassingly tiny crowd' for his Fourth of July speech' was typical of the coverage.

In reality, photos from the event show crowds stretching the full length of the national mall.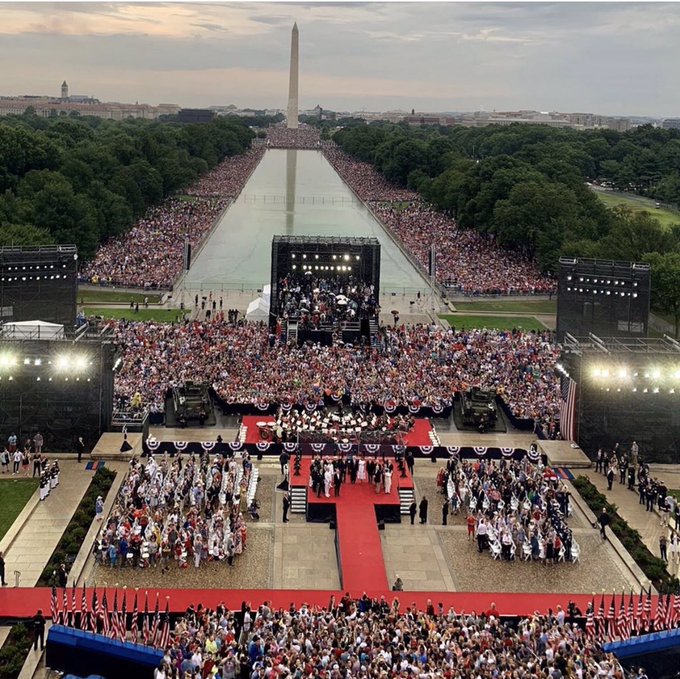 Quote:

According to the media, this is "tiny".
Quote:He was presumably unaware of the fact that it's silly to judge the size of a crowd hours before an event even starts.



Leftists are all over Twitter claiming the huge crowd images were "photoshopped". Presumably, renowned Trump-loving network CNN was busy photoshopping them.
Source
They are claiming that all the pictures were Photoshopped! 

 I can just imagine how their Heads Must Be Exploding having to accept the Realization the People Love America and President Trump.
Once A Rogue, Always A Rogue!