Quote:

Mysterious glowing light on Mars captured by Nasa's Curiosity probe
Someone forget to turn off the lights,,,,,, or not!
Quote:A photograph taken by Nasa's Curiosity rover on Mars has captured a mysterious bright glow on a distant Martian hillside.


The black and white photograph shows the desert landscape with high rocky hills in the background.



In front of the larger rock formations, a tiny elongated white blob appears to be streaking past.





Nasa has previously admitted to similar anomalies in pictures taken by the probe.
A Blob of Light!!!??? 

Quote:

The appearance and disappearance of the unidentified white blob appears to have been rapid,

as photos taken immediately before and after don't show the same unidentified phenomenon.

When another bright spot captured in pictures taken by the rover made headlines in 2014, people claimed it was "light from an alien hut".
So,,,,, similar things have been photographed and we are just hearing about just this One??? 
Watch the video and read the article here: 
Source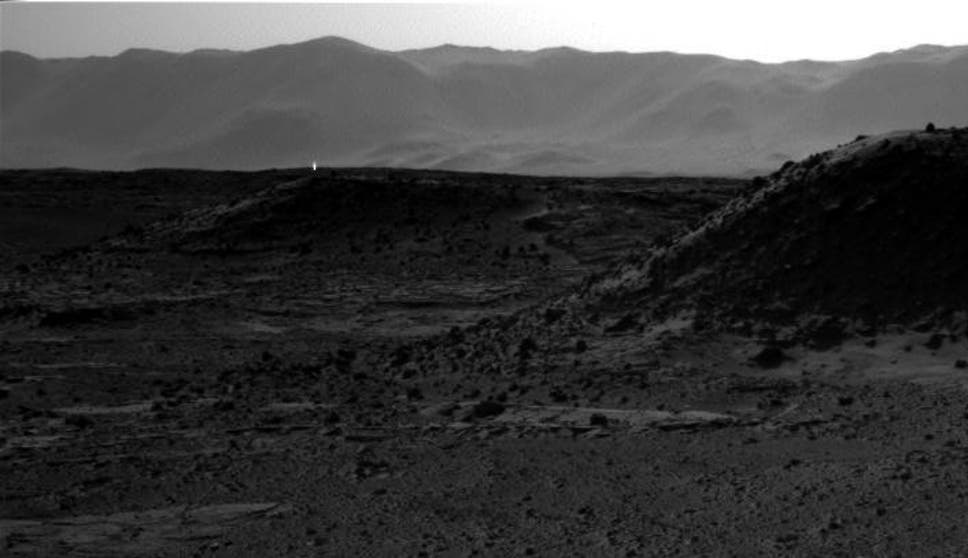 Once A Rogue, Always A Rogue!