Oh Yes!!!  This is great news!  Another seat in the Supreme Court for Pres. Trump to fill with a MAGA judge.  These judges are there for a lifetime, so once they are in the obstruction will stop and people will quickly start to see what President Trump has been trying to do. Eyes will open to the many lies spewed by MSM, and the world will be a much better and safer place for our children and grandchildren to live in.  

However, the extreme left isn't having such a good day hearing this news. Listen to how they took the news on this recording:
(You have to have a twitter account to hear this.) 
https://twitter.com/WiredSources/status/...2110706688
People can be heard saying "Ohhhhh!",  "Oh my god!", "This is not good news!", "Not that's he's done us any good on these recent decisions, but
he's the one that was easily persuadable.
" 
Sorry, Libs. Go find your safe space and wrap up in your blankie. There, there; it'll be alright.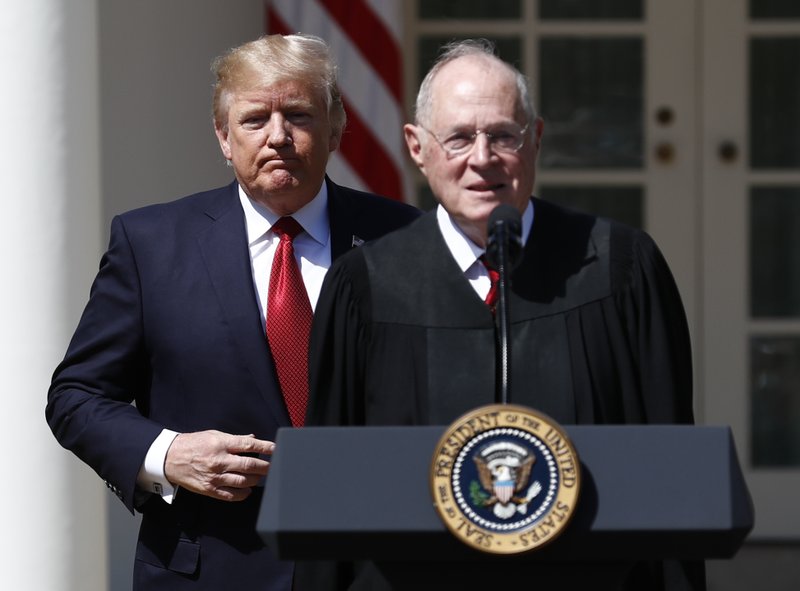 Quote:WASHINGTON (AP) — Supreme Court Justice Anthony Kennedy announced his retirement Wednesday, giving President Donald Trump a golden chance to cement conservative control of the nation's highest court.

The 81-year-old Kennedy said in a statement he was stepping down after more than 30 years. A Republican appointee, he has held the key vote on such high-profile issues as abortion, affirmative action, gay rights, guns, campaign finance and voting rights.
Kennedy informed his colleagues of his plans, then went to the White House to meet with Trump, where the president said they talked for half an hour about a potential successor and other topics. The retirement will take effect at the end of July.

Trump praised Kennedy as a man of "tremendous vision" and said his search for a new justice would begin "immediately."
Without Kennedy, the court will be split between four liberal justices who were appointed by Democratic presidents and four conservatives who were named by Republicans. Trump's nominee, likely to give the conservatives a solid majority, will face a Senate confirmation process in which Republicans hold the slimmest majority but Democrats can't prevent a vote.
Read more and watch a video here:
Justice Kennedy retiring; Trump gets 2nd Supreme Court pick
Ruth Bader Ginsburg is next, according to Q.  Probably sometime this year. 
There is a rumor that Trey Gowdy might be taking one of the available seats. Wouldn't that be awesome? 
I'm giddy with excitement right now. Can't wait to get our country back to the one I remember growing up, one I was proud to call my home; it's been several decades coming.