Yes, China does have Re-Education Camps and most of them are for Political or Religious Groups that the Central Committee of the Communist party feel are a Threat to their regime or Chinese People as a whole.
Quote:

Muslims forced to drink alcohol and eat pork in China's 're-education' camps, former inmate claims
You'll really need to read the entire article, I'll post some interesting things.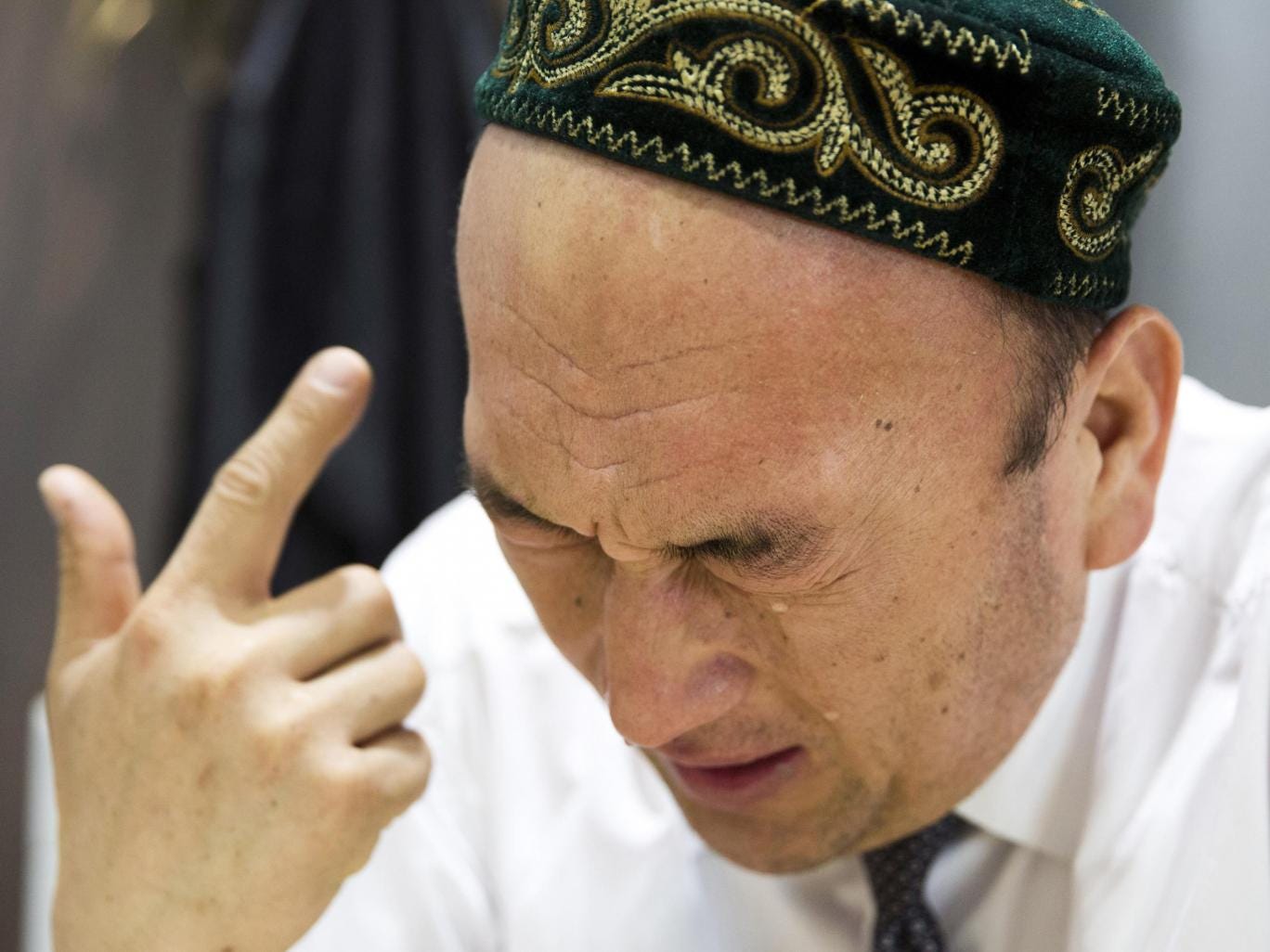 Quote:

Omir Bekali, 42, cries as he recalls the details of his internment in China's Xinjiang province AP
Boo Ho Ho,,,, 
Quote:Muslims were detained for re-education by China's government and made to eat pork and drink alcohol, according to a former internment camp inmate.

Omir Bekali, one among perhaps a million people reportedly arrested and held in mass re-education camps, said he was detained without trial or access to a lawyer and forced to disavow his beliefs while praising the Communist Party.

Mr Bekali, a Kazakh citizen, said he contemplated suicide after 20 days in the facility – which itself followed seven months in a prison.

Since spring last year authorities in Xinjiang region have confined tens or even hundreds of thousands of Muslims in the camps, including some foreign nationals. One estimate put the figure at a million or more.
Come-On,,,, consider it a kind of Spring Brake at a Camp with all the entertainment provided by the Communist Party. 

Quote:

A US commission called it the "the largest mass incarceration of a minority population in the world today" while a leading historian called it "cultural cleansing".
The UK, Sweden and other Countries wish their Politicians had the Nerve to do what the Chinese are doing.
Quote:When Mr Bekali refused to follow orders each day in the camp, he was forced to stand at a wall for five hours at a time. A week later, he was sent to solitary confinement, where he was deprived of food for 24 hours, he claimed. After 20 days in the heavily guarded camp, he wanted to kill himself.

"The psychological pressure is enormous, when you have to criticise yourself, denounce your thinking – your own ethnic group," said Mr Bekali, who broke down in tears as he described the camp. "I still think about it every night, until the sun rises. I can't sleep. The thoughts are with me all the time."

Quote:Chinese officials have largely avoided comment on the camps, but some are quoted in state media as saying that ideological changes are needed to fight separatism and Islamic extremism.



Radical Muslim Uighurs have killed hundreds in recent years, and China considers the region a threat to peace in a country where the majority is Han Chinese.



The internment programme aims to rewire the political thinking of detainees, erase their Islamic beliefs and reshape their very identities.
The camps have expanded rapidly over the past year, with almost no judicial process or legal paperwork.
Detainees who most vigorously criticise the people and things they love are rewarded, and those who refuse to do so are punished with solitary confinement, beatings and food deprivation.
Don't fight it, just admit that your Belief in the Muslim Religion is Wrong.
Quote:Mr Bekali's case stands out because he was a foreign citizen, of Kazakhstan, who was seized by

China's security agencies

and detained for eight months last year without recourse.

Although some details are impossible to verify, two Kazakh diplomats confirmed he was held for seven months and then sent to re-education.
My Old Agency,,,,,,

Quote:

"Cultural cleansing is Beijing's attempt to find a final solution to the Xinjiang problem," said James Millward, a China historian at Georgetown University.
Read the entire article here: 
Source
Once A Rogue, Always A Rogue!