08-11-2017, 11:45 PM (This post was last modified: 08-11-2017, 11:50 PM by DuckforcoveR.)

AMERICA FIRST!! RAA RAA RAA!!
I think our president has a bit of a "my junk is bigger than his" kind of week. This freaking guy, incredible that he ran on a platform of America first... 
A fucking military option?! Is he fucking mad!?
Let's take a look at teflon Don and his drumbeat to isolationism (and by teflon, I mean rubber fucking band)
Quote:

My rules of engagement are pretty simple. If we are going to intervene in a conflict it had better pose a direct threat to our interest- one definition of "direct" being a threat so obvious that most Americans will know where the hot spot is on the globe and will quickly understand why we are getting involved. The threat should be so direct that our leaders, including our president, should be able to make the case clearly and concisely, which has certainly not been the case regarding the terrible events in Yugoslavia.





At the same time, we must not get involved in a long-festering conflict for humanitarian reasons. If that's our standard, we should have troops stationed all over Africa, and much of Asia as well
Rubber Band Playlist
Quote:

"Since the end of the Cold War and the breakup of the Soviet Union, we've lacked a coherent foreign policy," Trump said in his speech. This is also arguably true. From Bosnia to Kosovo to Iraq, America has bounced around from idea to idea and intervention to intervention—from the idea of "humanitarian war" to the idea of "preventive war." There is nothing even close to the ragged consensus that existed over Cold War containment.
The mind of this hypocritical maniac
That's right folks, you done got yourself a man who talks hard, claims to carry a big stick, and anybody so much as FLINCHES in his direction he will ever so graciously threaten to create even more veterans of Foreign Wars (even though he and congress haven't fixed a damn thing for vets that we already have), more gold star families, more purple heart recipients, and even more fucking money into the pockets of the Military Industrial RATS that have played out presidents like a marionette ever since Eisenhower called them out in his farewell speech. 
Outsider my ass. He's a damn fraud.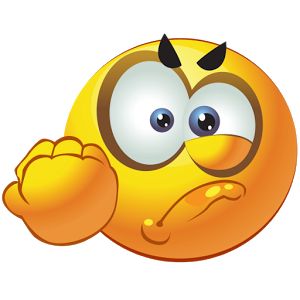 Linky
NEOCON DON