Do I have your attention? No!?
OK how about this,,,,,,
Quote:

Archaeologists discover mysterious void deep within Great Pyramid of Giza
Actually, not just One But Two Voids.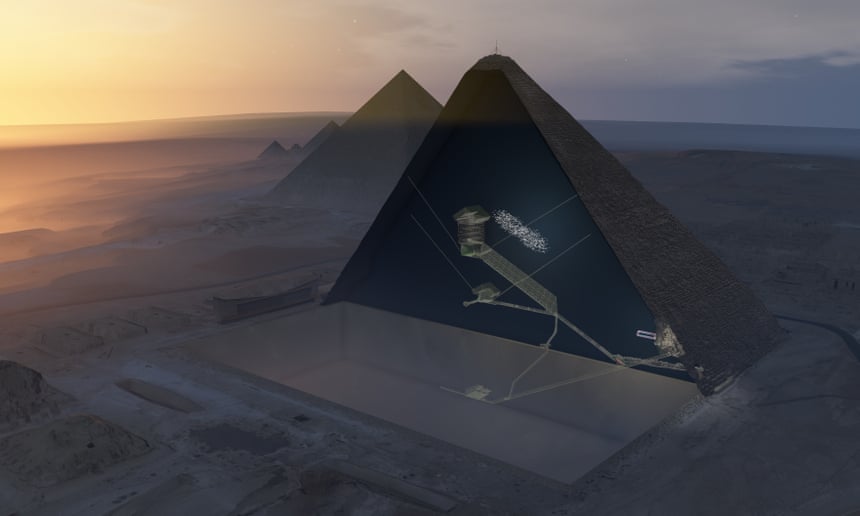 Quote:Archaeologists have uncovered a mysterious enclosure hidden deep inside the Great Pyramid of Giza, the oldest of the seven wonders of the ancient world.



The massive cavity stretches for at least 30 metres and lies above the grand gallery, an impressive ascending corridor that connects the Queen's chamber to the King's in the heart of the historic monument. It is the first major structure found in the pyramid since the 19th century.




It is unclear whether the void is a chamber or a corridor, or whether it played any more than a structural role in the pyramid's construction – such as relieving weight on the grand gallery below. But measurements show that it has similar dimensions to the grand gallery, which is nearly 50 metres long, eight metres high and more than a metre wide.
Read the rest of the article: 
Source
You can also watch this video.
What Do You think,,,,, The Hidden Chamber of Secrets?