Three hurricanes in the Atlantic, several states up north burning with massive wildfires, TX floods, massive solar flares hitting Earth, and now an 8.1 earthquake in Mexico.
Sounds like the labor pains of Mother Earth are getting stronger. (Read Revelations)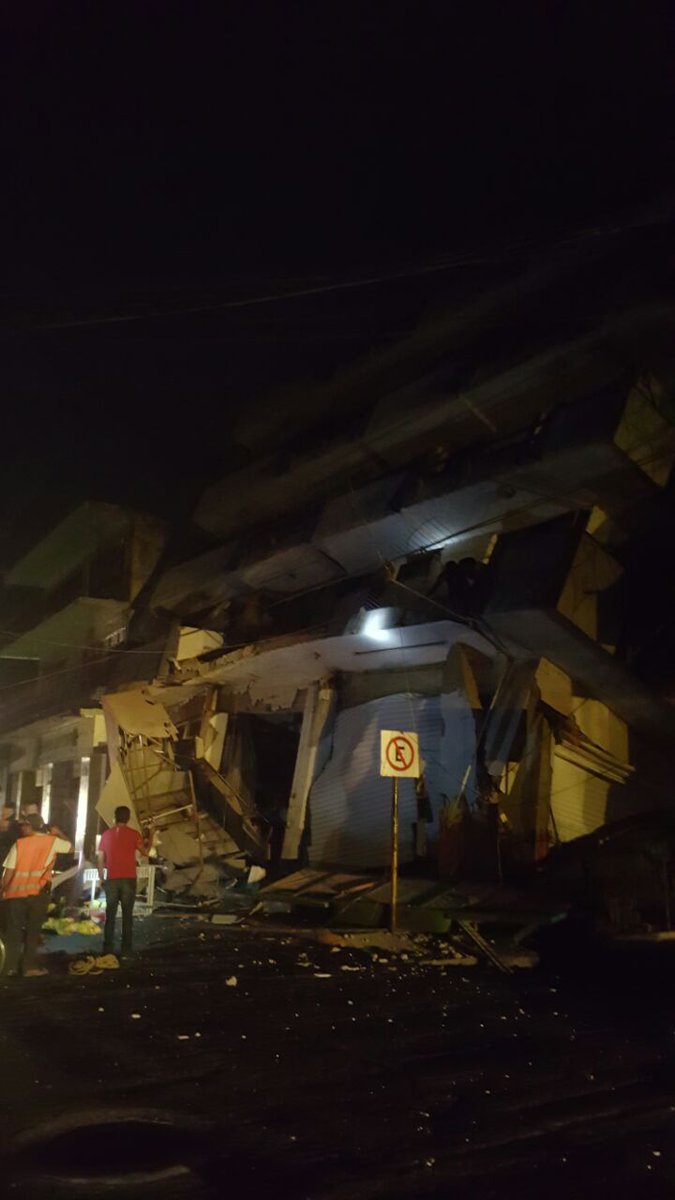 Quote:At least five people were killed as a magnitude-8.1 earthquake rocked southern Mexico late Thursday night, causing people to flee into the street, buildings to sway, and lights to go out in Mexico City.

Mexican President Enrique Pena Nieto, who said the quake was 8.2 in magnitude, called the quake the strongest the country has seen in a century. The U.S. Geological Survey measured it at 8.1 magnitude.

The powerful quake occurred 59.7 miles southwest of Pijijiapan, Mexico, off the coast of Chiapas at 11:49 p.m. local time (12:49 a.m. ET), according to the USGS. The depth of the earthquake was 22 miles, the USGS said.

The governor of Chiapas, Manuel Velasco, told local media at least three people had been killed in San Cristobal de las Casas, a city in the region.

Two children were reported dead by The Associated Press in Tabasco, the state just north of Chiapas. Tabasco Gov. Arturo Nunez told The Associated Press one child died when a wall collapsed on them, while a baby died when electricity went out at a hospital where the infant was on a ventilator.

Nieto said 1 million customers were without power in the immediate aftermath of the quake, but that 200,000 remained without power as of 4 a.m. ET on Friday.

Authorities in Oaxaca, west of the state of Chiapas, were seen assessing damage to the area early Friday, including to a hotel.

Mexico's Pacific coastal areas -- as well as the coastlines of Guatemala, Honduras, El Salvador and Costa Rica -- experienced some tsunami waves, with some over 3 feet off the coast of Salina Cruz.

Residents in Chiapas were being evacuated from the coast around 5 a.m. ET as a precaution against tsunami conditions, The Associated Press reported.

"Based on all available data Hazardous tsunami waves are forecast for some coasts," the National Weather Service Tsunami Warning Center said in an alert. "Tsunami waves reaching more than 3 meters above the tide level are possible along some coasts of Mexico."
Watch a video on the source article page.
What's next?
Well, we know Irma is out there now causing massive devastation, and will hit FL as early as tonight/tomorrow. I believe I read IRMA translates to: god of destruction, but I can't be positive if 'god' was the word used. (I'm still having my coffee. :

)
All I can say is, hold on to your hat 'cause things are getting crazy!